What would Nursery Rhyme Central be without a directory listing in alphabetical order of every Nursery Rhyme we know!
We are constantly adding to our library of nursery rhymes and would love to hear from you if we are missing a rhyme, or if you have some historical facts we can add to the educational pages on our site about each nursery rhyme!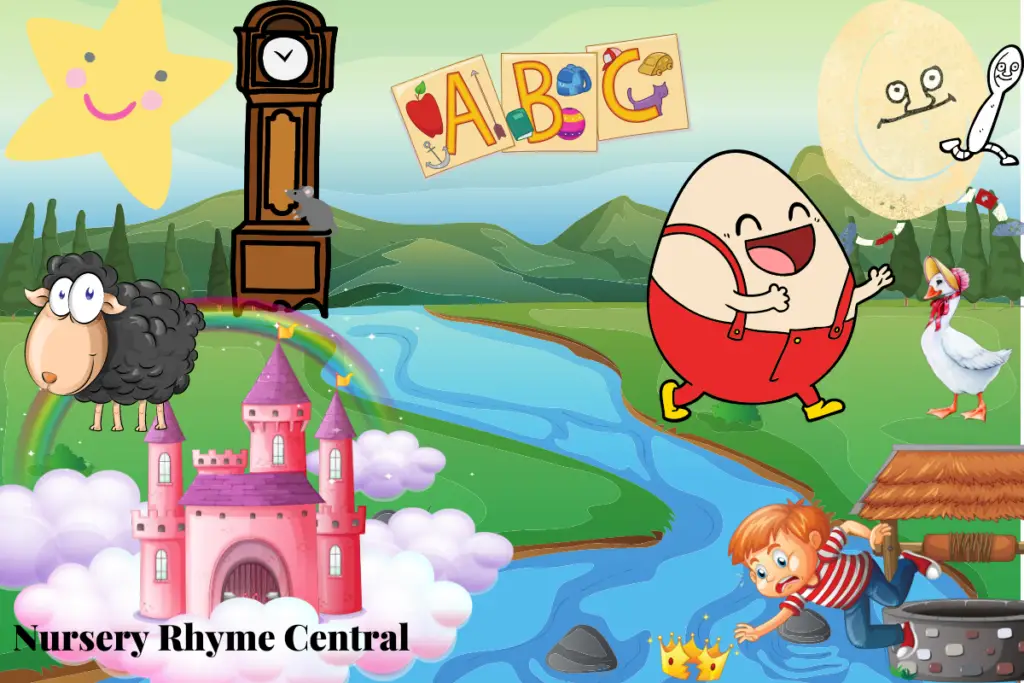 Click the link to read the lyrics and where possible listen to a recording or watch a video of the rhyme being said or sung.
We have even researched the history behind some of the most popular rhymes and added links to things lesson plans or videos on how to play the song on an instrument.
We hope you enjoy this comprehensive list as much as we enjoyed putting it together for you!
---
A B C D E F G H I J K L M N O P Q R S T U V W X Y Z
---
A

A for Apple, A for Ant
A Frog He Would A-Wooing Go
A is for Apple A A Apple
A Sailor Went to Sea Sea Sea
A Wise Old Owl
ABC Two Word Phonics Song
ABC Phonics Song
Aiken Drum
Alice the Camel
All the Pretty Little Horses
Ally Bally Bee
A Tisket A Tasket
---
B
Baby Shark
Baa Baa Black Sheep
BINGO
Brother John
---
C
---
D
Dem Bones Also Known as Dry Bones
---
E
---
F
Five Little Monkey's Jumping on the Bed
Five Little Monkey's Swinging from the Tree
Five Little Pigs
Frere Jacques
---
G
---
H
Head Shoulders Knees and Toes
Here We Go Round the Mulberry Bush
Hey Diddle Diddle
Hickory Dickory Dock
Hokey Pokey
Humpty Dumpty
Hush-A-Bye
Hush little Baby
---
I
I know an Old Lady who Swallowed a Fly
If Your'e Happy and You Know It
Itsy Bitsy Spider
---
J
---
K
---
L
Little Peter Rabbit
London Bridge is Falling Down
---
M
Miss Lucy had a Baby
Miss Polly had a Dolly
Mocking Bird Lullaby
---
N
---
O
12345 Once I Caught A Fish Alive
Old Mac Donald Had a Farm
---
P
---
Q
---
R
Ring-A-Ring-O-Roses
Rock-a-Bye Baby
---
S
Sally the Camel
Skeleton Dance or Skeleton Song
---
T
Teddy Bear, Teddy Bear
Ten in the Bed
The Grand Old Duke of York
The Hokey Pokey
Ther was an Old Lady who Swallowed a Fly
There was an Owl Lived in an Oak
This Little Piggy
This Old Man, He Played One
Three Blind Mice
Twinkle Twinkle Little Star
Two Word ABC Phonics Song
---
U
---
V
---
W
---
X
---
Y
---
Z
---