Daisy Bell" is a popular English nursery rhyme that was written in 1892 by Harry Dacre. The song is also known as "Bicycle for Two" and its famous chorus is featured in several movies, including the 1968 science-fiction film "2001: A Space Odyssey".
The song also holds a unique record as the first song ever sung by a computer. Many artists over the years have covered the song, creating new hits from the ballad.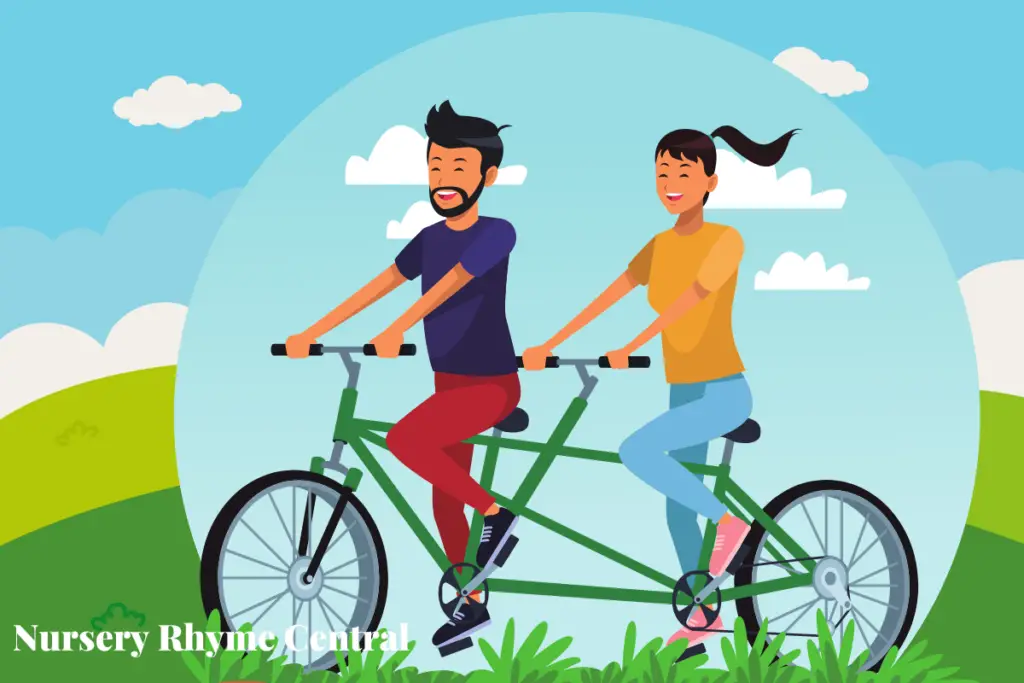 Lyrics for Daisy Bell Nursery Rhyme
Daisy, Daisy
Give me your answer, do
I'm half crazy all for the love of you!
It won't be a stylish marriage
I can't afford a carriage
But you'll look sweet
Upon the seat
Of a bicycle built for two
Videos for Daisy Bell Nursery Rhyme
DOWNLOAD YOUR FREE PRINTABLE HERE!