One, Two, Buckle My Shoe is a traditional English nursery rhyme and counting song.
The song includes rhyming actions or movements with the numbers that create a simple sequence of events.
It's a fun and educational way to engage young children in learning numbers and early math skills.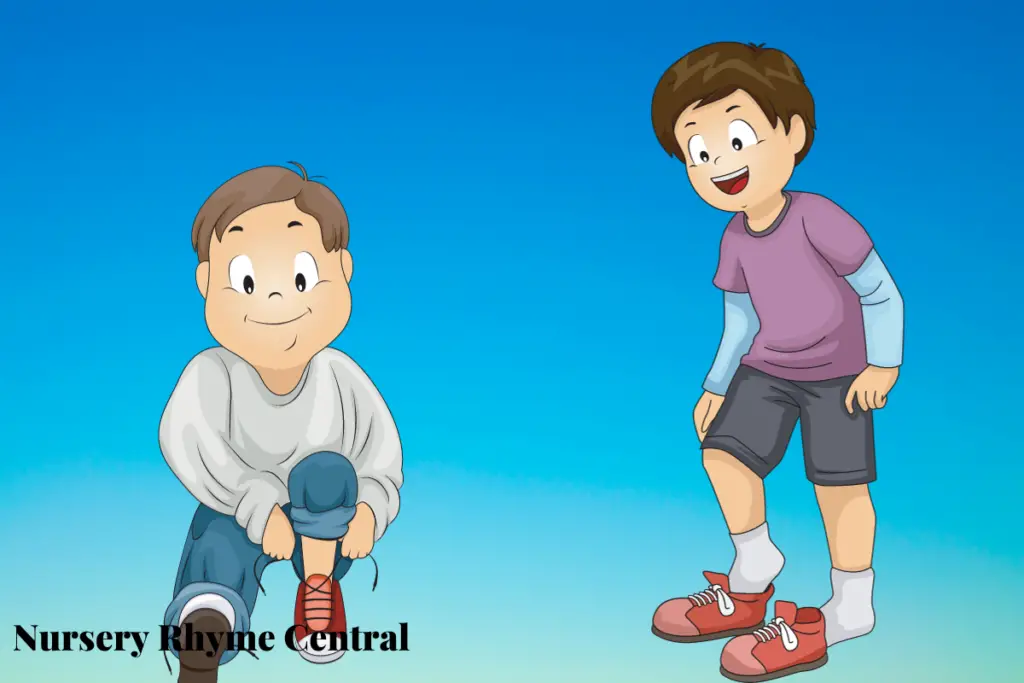 Lyrics for One Two, Buckle My Shoe
One, two, buckle my shoe
Three, four, open the door
Five, six, pick up sticks
Seven, eight, lay them straight
Nine, ten, a good, fat hen
Eleven, twelve, dig and delve
Thirteen, fourteen, maids are courting
Fifteen, sixteen, maids in the kitchen
Seventeen, eighteen, maids are waiting
Nineteen, twenty, my plate's empty
Videos for One Two, Buckle My Shoe
DOWNLOAD YOUR FREE PRINTABLE HERE!