Miss Mary Mack is a traditional children's clapping game and nursery rhyme. It is a popular rhyme often sung and played among children in English-speaking countries.
The game typically involves two or more children clapping their hands to a specific rhythm while singing the rhyme.
The song and game are used for entertainment and as a fun way for children to develop hand-eye coordination and rhythm.
While the song's origin is unclear, it has remained a beloved and enduring part of childhood culture for many years.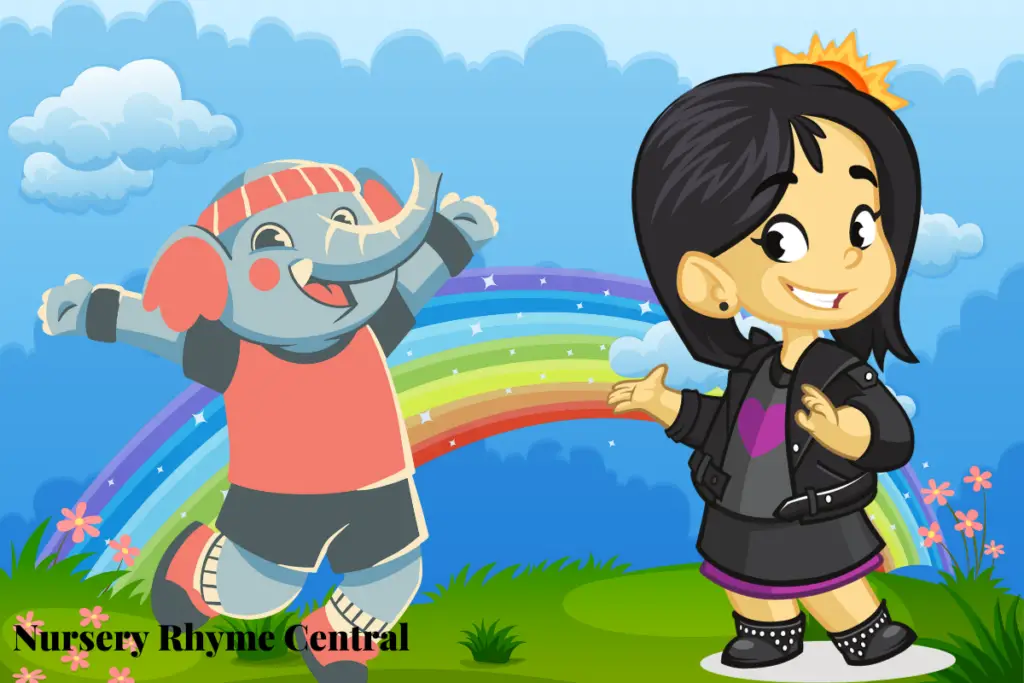 Lyrics for Miss Mary Mack Mack
The rhyme has several variations, but the most common version goes like this:
Miss Mary Mack Mack Mack
All dressed in black, black, black
With silver buttons, buttons, buttons
All down her back, back, back.
She asked her mother, mother, mother
For 50 cents, cents, cents
To see the elephants, elephants, elephants
Jump over the fence, fence, fence.
They jumped so high, high, high
They reached the sky, sky, sky
And they didn't come back, back, back
'Til the 4th of July, July, July
Videos for Miss Mary Mack Mack
DOWNLOAD YOUR FREE PRINTABLE HERE!