"Good Morning, Pretty Hen" is a fun and engaging nursery rhyme that encourages children to use their imaginations, practice their counting skills, and learn about colours.
With its catchy lyrics and playful theme, this song is a children's classic. From the clucking sounds of the hen to the colourful descriptions of the chickens, this nursery rhyme is a fun and educational way to engage young children's imaginations and teach them about counting and colours.
The origins of the rhyme are difficult to trace, as it is a traditional English nursery rhyme that has been passed down through generations of oral tradition. Despite this, the simple and catchy lyrics of "Good Morning, Pretty Hen" have endured, and the nursery rhyme remains a popular favourite among children and adults alike.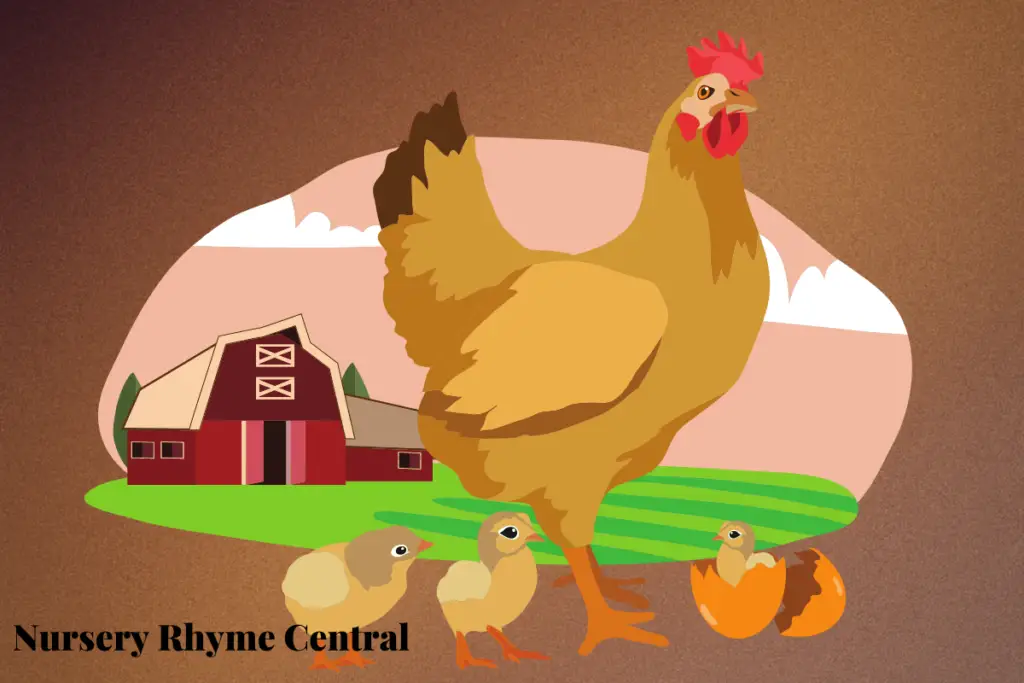 Lyrics for Cluck Cluck
Cluck, cluck, cluck, cluck,
Good morning, pretty hen.
How many chickens have you got?
Madam, I've got ten.
Three of them are yellow,
And three of them are brown.
And four of them are black and white,
The nicest in the town.
Videos for Cluck Cluck
DOWNLOAD YOUR FREE PRINTABLE HERE!