On a Moutain, There Stands a Lady is a traditional children's song.
Like most nursery rhymes, the song has a sketchy history with little-known origins.
That, however, hasn't stopped parents and kids from singing and enjoying the song.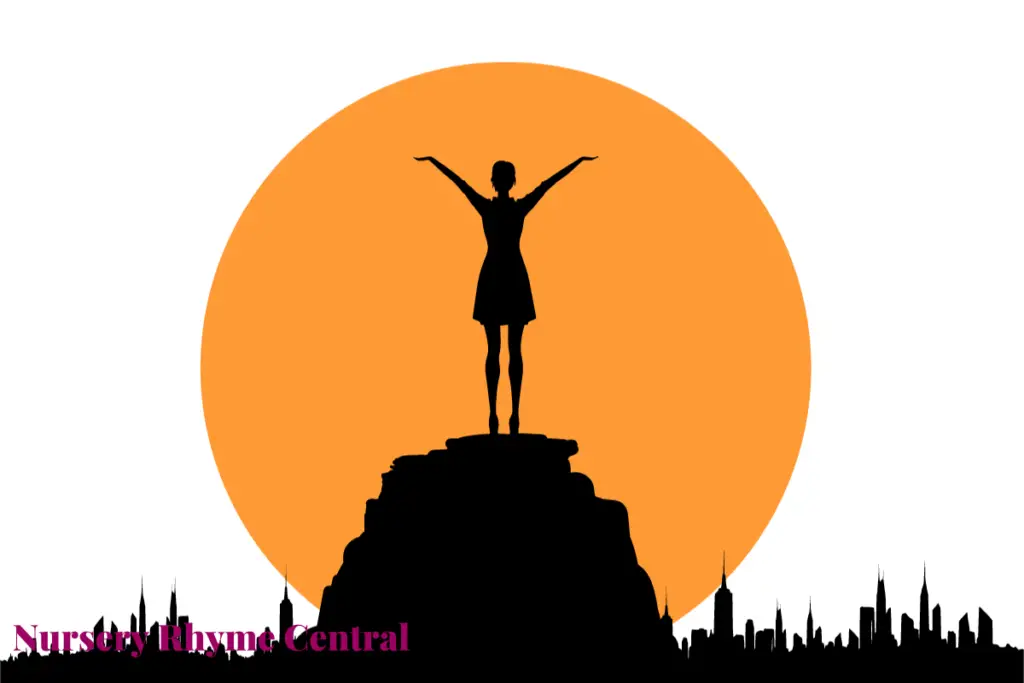 Lyrics for On a Mountain There Stands a Lady
There stands a lady on the mountain,
Who she is I do not know;
All she wants is gold and silver,
All she wants is a nice young man.
Madam will you walk? Madam will you talk?
Madam will you marry me? NO!
What if I buy you a nice arm chair,
To sit in the garden when you take the air? NO!
What if I buy you a silver spoon,
To feed your baby in the afternoon? NO!
What If I buy you a nice straw hat,
With seven yards of ribbon hanging down the back? YES!
Videos for Old Mother Hubbard
DOWNLOAD YOUR FREE PRINTABLE HERE!